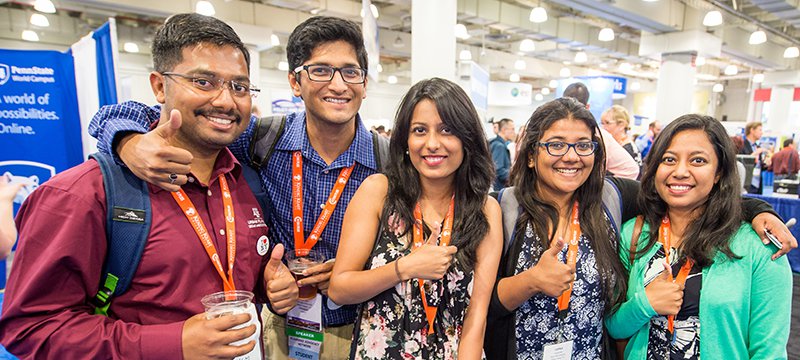 Environmental, Natural Resources, and Energy Fellowship Program
APA's Environment, Natural Resources and Energy Division maintains a Student Fellowship Program for second-year planning graduate students. The purpose of the fellowship is to provide financial support for a student interested and excelling in graduate level studies in planning related to natural resources, energy or the environment.
Building Agency in a Landscape of Extraction: The Global Politics of Canadian Transnational Mining, Corporate Social Responsibility, and Local Communities in the Philippines

By: Angela Asuncion
My name is Angela Asuncion, and I am a MSc. Candidate in Rural Planning and Development in International Development Studies at the University of Guelph. As an emerging transdisciplinary scholar, my expertise is characterized by my steadfast dedication to serving communities and ecosystems through research, policy influence, and advocacy. Specifically, my work is embedded in the co-creation of knowledge to strengthen socio-ecological systems in underserved Black, Indigenous, and People of Colour communities. Currently, my work builds upon the SSHRC funded initiative, Global Minerals Local Communities in Canada and the Philippines.
My research was impeded by the COVID-19 pandemic, however throughout this project I have felt so fortunate and extremely thankful for technology and the opportunities to speak and learn from such a diverse group of individuals across the world. Initially, the exchange planned to take place in the island of Mindanao, Philippines. Due to the pandemic's implications to travelling and face-to-face research, my research partners and I undertook international field work and data collection through online mediums. My research partners were based in Manila and Mindanao, Philippines and were integral to the success of this project. Alongside many sleepless nights, my research partners have been gate keepers, strengthened knowledge-based decision-making and provided the tools necessary to overcome primary data collection barriers during the pandemic.
Since September 2019, I have undertaken document analysis to develop a holistic understanding of community agency in mineral governance and the complex socio-political conditions involved in regulating the Global South mining industry. This research method has been triangulated alongside semi-structured open-ended interviews. Between October 2020 to February 2021, my research partners and I completed 51 online interviews with knowledge holders and key informants. Participants within our study include affected Indigenous and local community members in the Philippines alongside corporate mining executives, civil society organizations, experts, and government officials across Canada the Philippines. Results were analyzed using NVivo 12 software and completed in April 2021.
The research focuses upon Canadian transnational mining behaviors in the Philippines. The international mining industry is ridden with geopolitical and environmental conflict, transcending national borders across spaces, scales, and relations. Despite its necessity in global society, large-scale industrial mining remains highly contested for its operations' social, cultural, and environmentally calamitous impacts. This scrutiny lies in mining being intrinsic to the transformation of landscapes, with externalities running parallel to mass deforestation, erosion, depletion of surface and groundwater, metal leaching within critical watersheds, and devastating effects on livelihoods, sacred customary practices, and senses of self.
Women, children, marginalized members of affected communities, and those who depend on the land for sustenance bear a disproportionate share of the social, health and violent externalities of mining conflict. Increasing conflict in large-scale mining regions has also led to human rights violations, with evidence of widespread displacement, host-community militarization; extrajudicial killings of community members resisting mining and violent attacks upon environmental and Indigenous activists, amongst other forms of human rights abuses.
As the world's dominant actor, Canada is home to approximately 75% of the world's mining corporations, with over 800 Canadian companies operating in 100 countries globally. Due to the unevenly distributed and finite nature of mineral deposits, transnational mining companies have come to operate within the most economically poor, marginalized, and environmentally vulnerable communities in the Philippines, and worldwide. Since 2010, statesponsored militaries protecting mining interests have been the cause of over 60 deaths of Indigenous leaders and the displacement of over 40,000 Indigenous peoples in the Philippines. 
Community agency and corporate impunity in the mining industry remains understudied with no clear answers on how to mitigate structural power inequalities between corporations, states, and local communities. This research is important because it aims to advance polarized debates arguing for or against mining towards understanding the mechanisms that will uphold human rights, strengthen inter-institutional accountability and uphold community and Indigenous self-determination in communities hosting large scale mining. Specifically, my research aims to amplify the lived experiences and narratives of underserved communities within mining research and policy.
The findings of this research points to evidence of high regulatory capture within the Canadian state, resulting in the lack of accountability mechanisms and legal remedies available for community members affected by Canadian mining operations abroad. To ensure human rights and community agency are upheld within host states, home-state accountability and binding compliance mechanisms must be enforced for Canadian transnational mining. Examples of binding compliance mechanisms include implementing mandatory human rights and environmental due diligence legislation in Canada which holds its corporations accountable to international human rights standards across their operations and supply chains; empowering the Office of the Canadian Ombudsperson for Responsible Enterprise with judicial power to effectively undertake investigation of human rights abuses related to negligent Canadian business operations; and implement legislation related to a public beneficial ownership registry to expose and sanction tax avoidance practices, alongside other binding mechanisms which will ensure community agency and eliminate corporate impunity for mining abuses (Coumans, 2019).
This research also showcases ways to strengthen legal mechanisms and rights-based approaches to support local capacity-building initiatives in conflict situations. Capacity building initiatives could empower local and Indigenous communities with knowledge related to the 1997 Indigenous Peoples Rights Act, the 1995 Philippine Mining Act, mining concessions, royalty and tax payments, etc. This initiative would mobilize knowledge related to mining and legal jargon to local communities, strengthening local participation in resource governance while facilitating dialogue between communities, governments and, companies to promote transparency and accountability within the sector.